For broker on the go, a map reference is a must. We made it available throughout the app and easily accessible via map icon

When doing a search, simply switch to map view to see all the listings pin pointed on the map canvas. Dragging and pinching the map allows you to move and zoom in/out.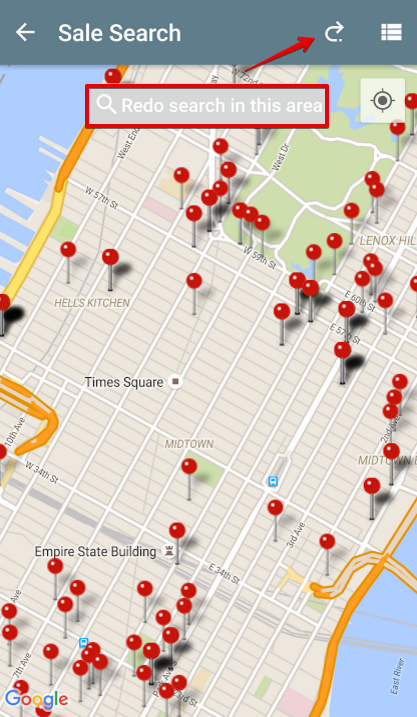 When you move the map around, "Redo search in this area" option appears. When you re-do the search - mapped results will adjust based on positioning and search criteria.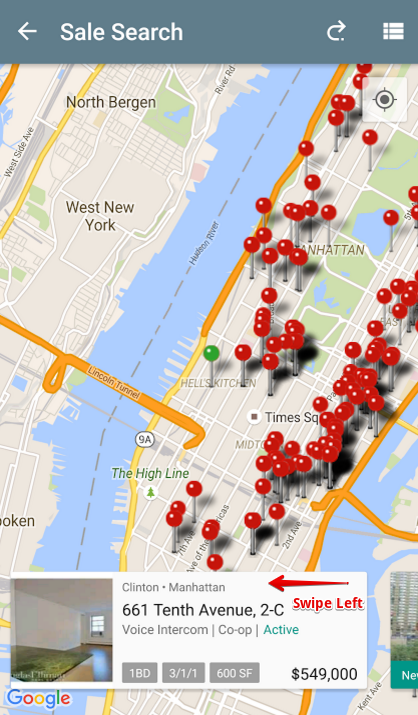 Tapping on the pin will give you listing preview tile which you can swipe to see next listing. 
*When accessing map feature in your customer itinerary, all scheduled appointments will be displayed on the same page making it easy to navigate between showings.