1. After Running a Search, you are directed to search result page. 
At the top you will find following: 
Back Button: Takes you back one step 
X Listings Found: Shows how many listings your search has yield. 
Filter: Helps to organize content in preferred manner. 
Map: Brings you to the Map View of your search results 
---
Each listing has a 3 dot menu button. Options are:
Add to Customer Portfolio: Will prompt you to select a customer and listing group you want to save the listing under. 
Add to Customer Itinerary: Will prompt you to select a customer, date, and time for your appointment.
Contact Agent: Displays contact information for listing agent.
Share Listing: Sends a short URL with listing details via one of messaging apps installed on your phone.
Building Details: Takes you to the building details page for selected listing.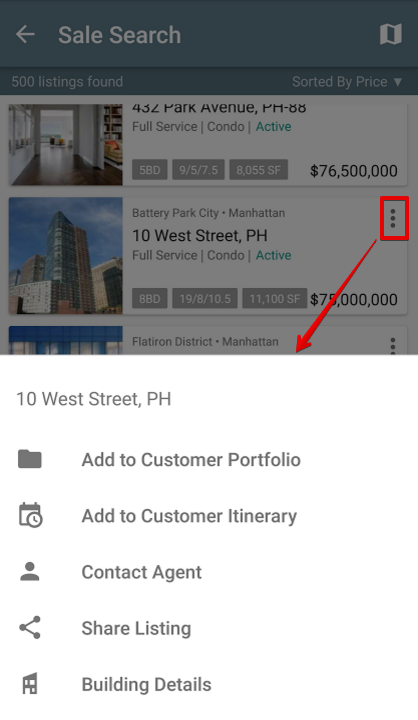 ---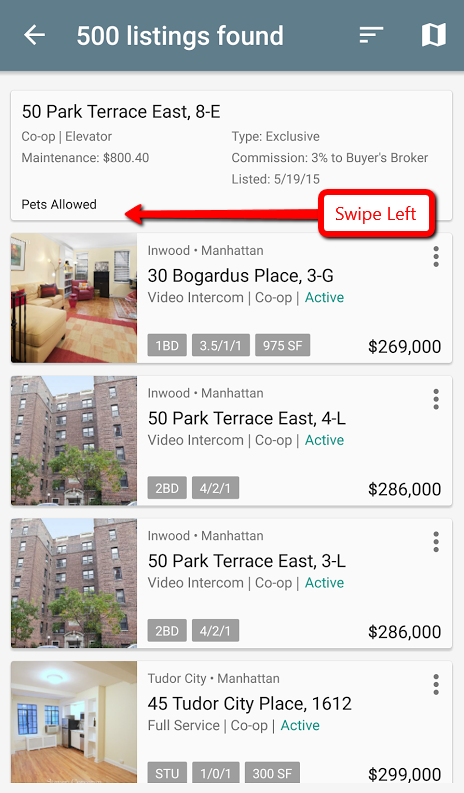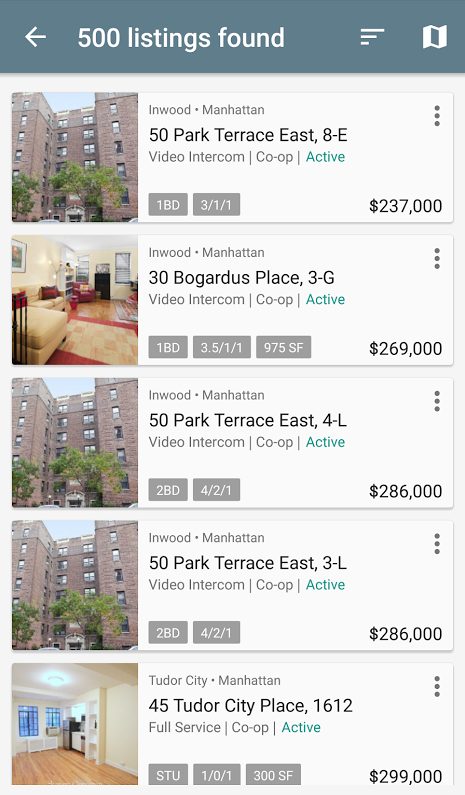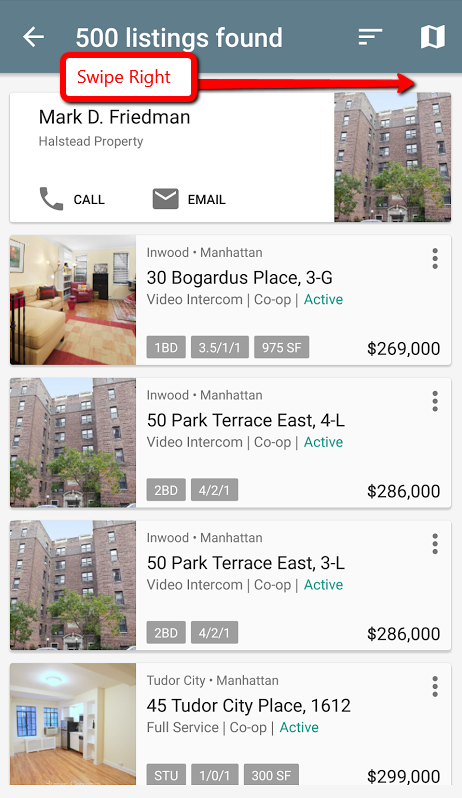 Listing Tile is full of helpful information like: 
1. Thumbnail preview 2. Neighborhood and address 3. Service Level
4. Ownership 5. Status 6. Size 7. Price 
Swiping left gives you additional information about the listing:
8. Access 9. Availability 10. Price drop/increase 11. Listing type
12. Date of last Update 13. Listed Date 
Swiping right will show contact information and give you the ability to Contact the Agent. 
---
Once you click on the Listing Tile, you'll end up on Listing Page.