Your customers are directly available from Home Dash. 
You can select which customer you would like to work with  by scrolling trough or searching by name.
Once you select a customer to work with, you'll be taken to their profile page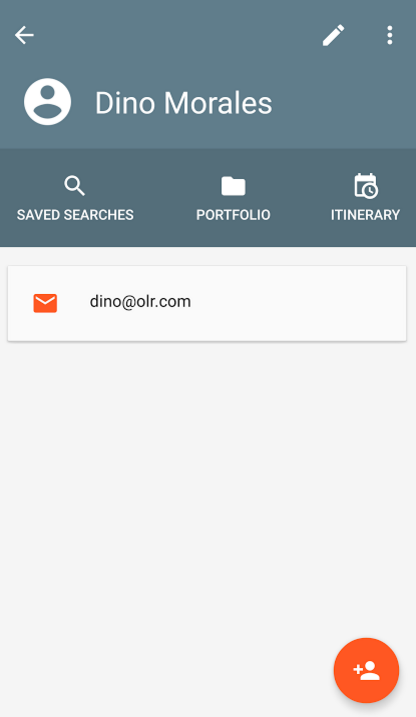 Main options on this page are: 
Saved Searches: Displays the list of previously saved searches.
Portfolio: Proposed, To Be Seen, Favored, and Dismissed listings.
Itinerary: Scheduled and Past Appointments.
You can contact your client via profile page using saved contact info or add client to your phone book.