Spacio is a tool that allows you to turn Open House Sign-in form, into an easy digital experience  Our integration allows you to send your listing information, and automatically setup open houses in Spacio, directly from OLR.  To view how Spacio work visit their website at http://spac.io.

1. Sending Listing to Spacio
You can select Spacio Syndication on Listing Entry Form, either during initial input, or substantial edits. Select Spacio under Listing Syndication, and Submit.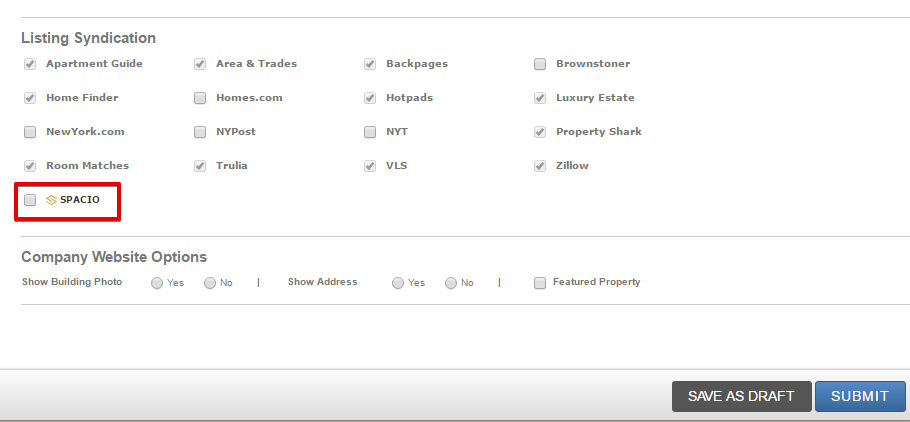 Alternatively, you can send the listing at the time of Open House Entry or...

 From the listing Detail Page.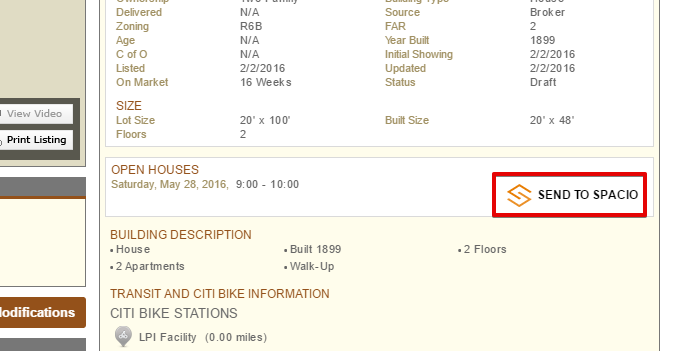 Once the icon turns gray 

 your listing have been successfully sent. 
*Images from your listing will be sent to Spacio once available. 
2. Accessing your Spacio account. 
When you send a listing for the first time, you'll receive an email to claim your account. 

After you register, you'll be able to access your account from Desktop or iOS Device (mobile or tablet). 
3. Managing Leads
You can customize the Spacio form to meet your needs - directly from their App or Desktop website. Your visitors can sign in using your Tablet, or from their mobile device by entering unique code at gospacio.com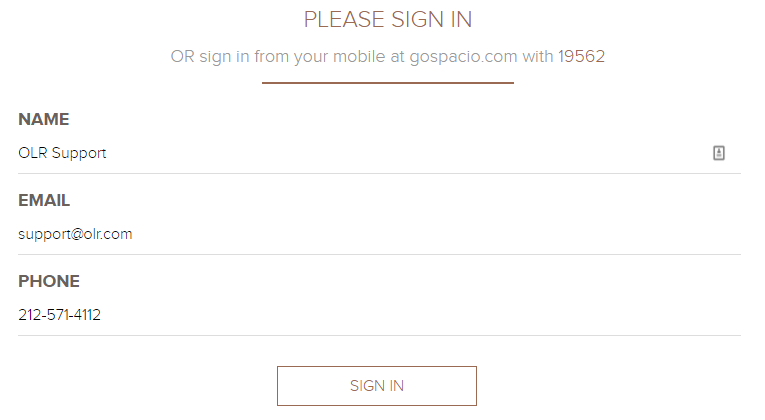 Once registered, your visitor's information will be sent to OLR for further follow up and lead management. Origin will read Spacio. This lead management feature is only available for Spacio Pro accounts with $25 per month upgrade. You may continue to enjoy FREE version of Spacio and send listing information from OLR to easily set up open houses.