In order to re-order showsheet or postcard you have designed and purchased in the past, you have to access Web2Print in the same manner that your original order was placed.
If your order was pertaining to a specific listing, navigate to My Listings > Manage Listings, and find the property you advertised (it could be under your active or inactive section)
Click on the blue W2P icon, and once on the Web2Print interface, you'll see your order in job history section on the left hand side of the page.

If your order was done as a direct mailing to a building, navigate to the building page using quick search bar on the upper right hand side of the page.
Once on the building page, click on the brown "Send Postcards" button and you'll be redirected to Web2Print interface.
Like in the previous example, your past order will be located under Job History on the left hand side.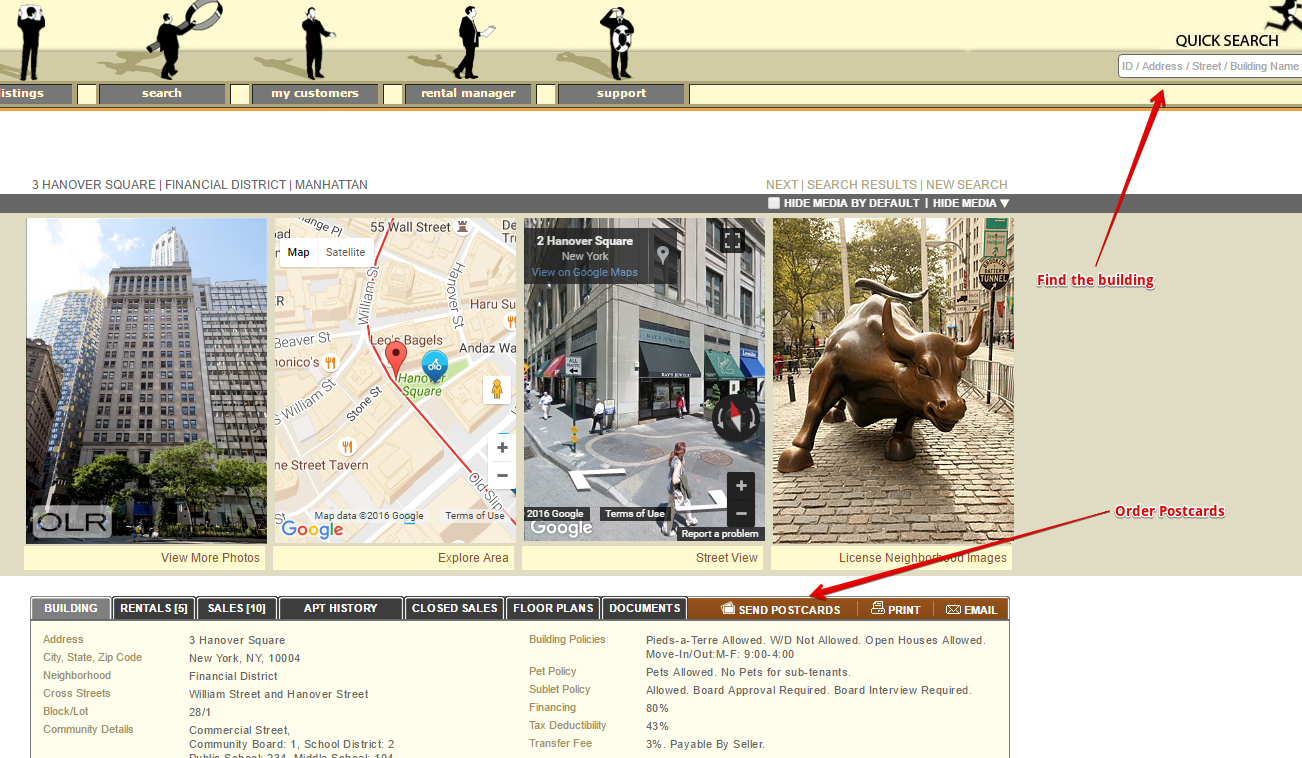 Select your design from Job History, and update the design (or keep unchanged). Rest of the process is just like the first time you made your order. Approve the design, enter delivery and payment info. Place your order.